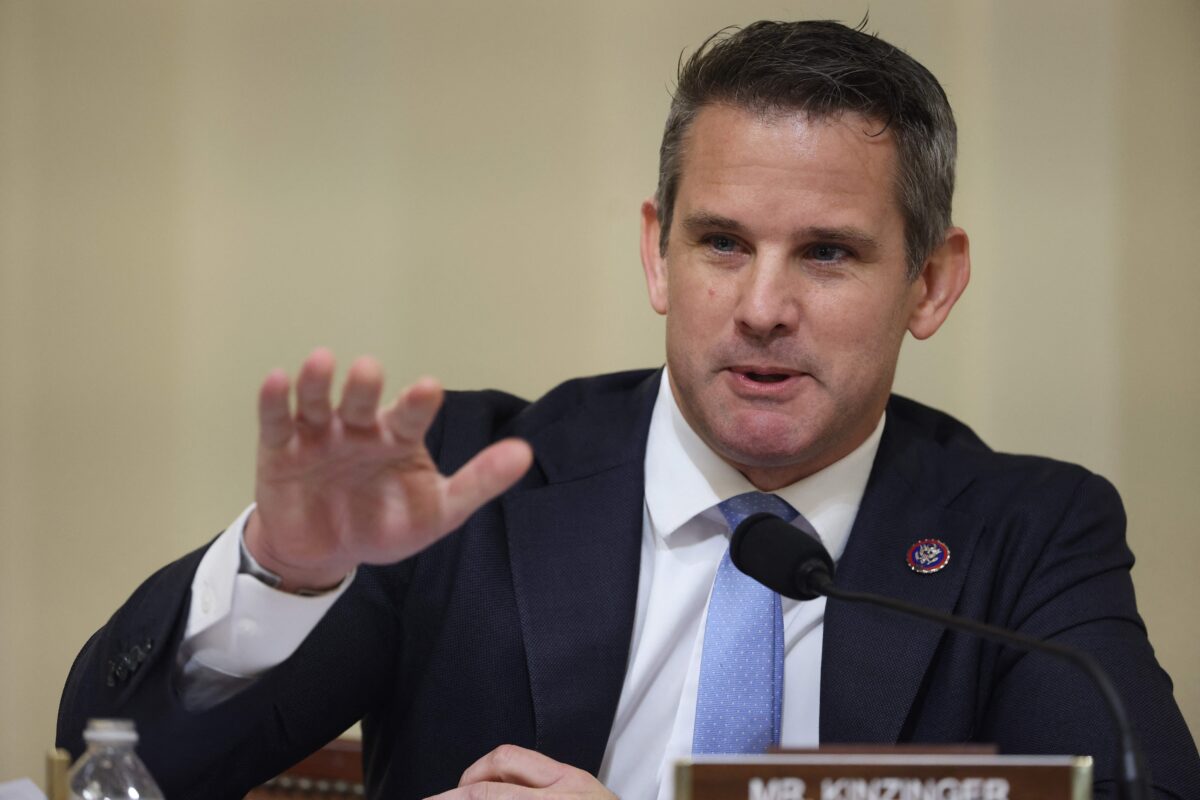 Rep. Adam Kinzinger (R-Ill.), one of two Republicans on the Jan. 6 select committee, said he wants to issue subpoenas to anyone who had contact with former President Donald Trump, including House Minority Leader Kevin McCarthy (R-Calif.).
"I would support subpoenas to anyone who can shed light on that," Kinzinger, who voted to impeach the former president earlier this year, said on Sunday during an ABC News interview. "If that's the leader, that's the leader," he added, referring to McCarthy.
Kinzinger, who has frequently appeared on corporate news channels in recent years to criticize Trump, added that he wants more information about lawmakers who attended a Jan. 6 event that was held by the former president before the Capitol breach. Trump, during his speech that day, called on protesters to demonstrate peacefully.
"I want to know what they were doing because that's going to be important," he told ABC News, adding that he believes "a lot of people around him" have more knowledge than they're letting on. "Did the president make any calls? And if he didn't, why?"
Another Trump critic, Rep. Liz Cheney (R-Wyo.), was also named to the panel, which was backed by no members of the Republican House leadership. McCarthy last month pulled his GOP picks for the panel after Speaker Nancy Pelosi (D-Calif.)—a strong backer of the committee—rejected the selection of Reps. Jim Banks (R-Ind.) and Jim Jordan (R-Ohio).
Republicans in both the House and Senate have said such a panel is unnecessary because there are already a significant number of investigations regarding the Jan. 6 incident. They've also argued that Pelosi and Democrats are trying to keep the Jan. 6 breach in the news by holding televised hearings that essentially are designed to denigrate Trump and his supporters.
Rep. Andy Biggs (R-Ariz.), chairman of the House Freedom Caucus, suggested recently that Cheney and Kinzinger could essentially be spies for the Democrats and should be booted from the Republican caucus.
Biggs on July 29 told media outlets that letting the lawmakers into Republican meetings would be similar to having "two spies sitting right there. You knew they were spies, but you couldn't remove them."
The Freedom Caucus wants the House GOP to approve a rule automatically removing lawmakers from the conference who accept a committee assignment that the party has not approved.
It takes only a majority of House Republicans to change an internal rule. That's a lower hurdle than the two-thirds majority Republican rules require to remove a lawmaker from the conference.
The Associated Press contributed to this report.




View original Post