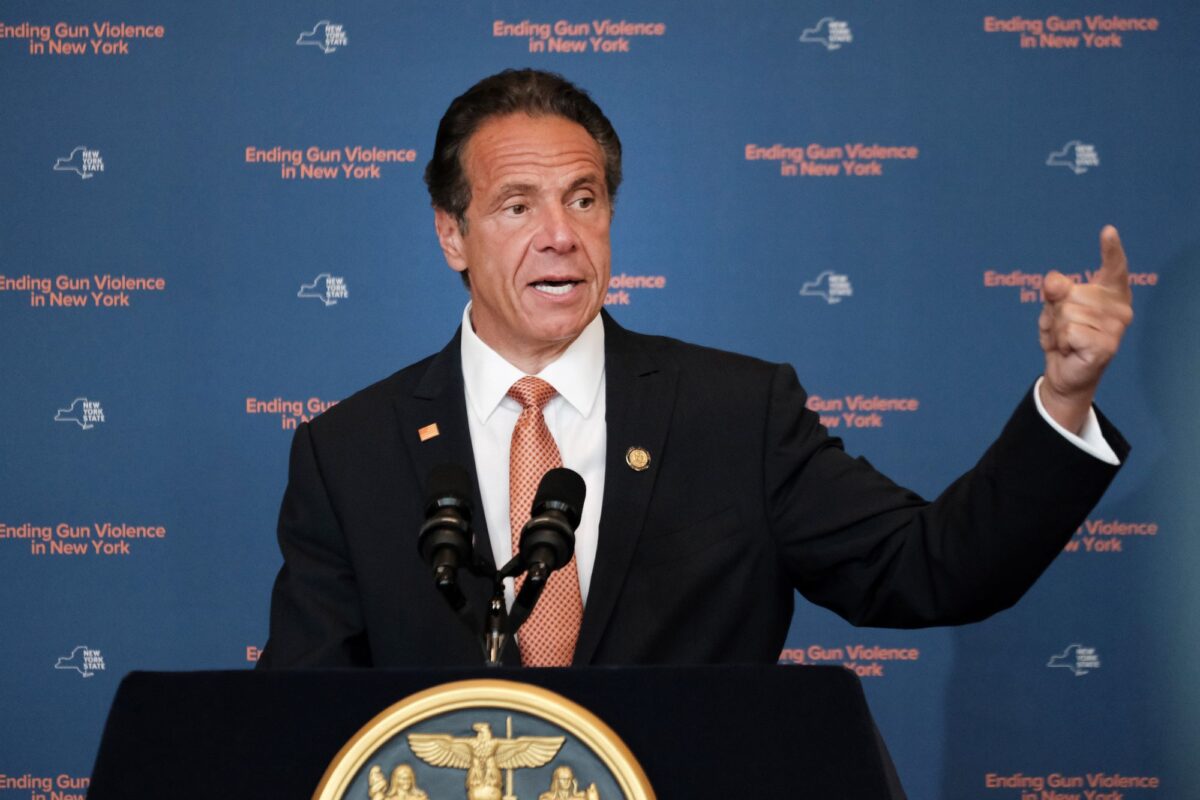 The New York Assembly's Judiciary Committee announced Monday it is now considering whether to impeach Gov. Andrew Cuomo following a report issued by Attorney General Letitia James's office last week that claimed he sexually harassed female staffers.
"After the executive session today, I will present a more detailed statement on the Judiciary Committee's contemplated schedule for completing this investigation and the next steps, including the opportunity that we will extend to the governor to provide any additional information to the Committee before it makes any final recommendations to the Assembly, he said before making a motion to go into Executive Session," said a statement from state Rep. Charles Lavine, a Democrat who chairs the Assembly Judiciary Committee, during a livestreamed session of the hearing.
Earlier on Monday, Lavine described James' report as "deeply disturbing" and that his committee would be reviewing the findings of the report. His panel has been, for months, investigating sexual harassment allegations against Cuomo, as well as the governor's handling of nursing homes during the COVID-19 pandemic.
Late on Sunday, meanwhile, a top aide to Cuomo, Melissa DeRosa, announced she is resigning from her post after she was linked to an alleged coverup that was detailed in James' report.
"Personally, the past 2 years have been emotionally and mentally trying. I am forever grateful for the opportunity to have worked with such talented colleagues on behalf of our state," DeRosa said in a statement.
The attorney general's report found that Cuomo allegedly groped, kissed, or made suggestive comments to 11 women in violation of the law, prompting local prosecutors to launch a criminal investigation and re-igniting calls for him to resign or be impeached. James, however, did not press charges against Cuomo, a move that some legal experts have described as unethical.
Cuomo has so far resisted Democrats' and Republicans' calls for him to step down from office, but he could soon face an impeachment inquiry and his eventual removal from office.
The governor has categorically denied any wrongdoing but noted that his efforts to be friendly with people may have made some people feel uncomfortable.
An attorney for Cuomo, Rita Glavin, said in a statement on Aug. 5 that the attorney general's investigators acted as "prosecutor, judge, and jury" and added the governor will cooperate with the Assembly's investigation.
Cuomo, she added, "appreciates the opportunity to provide a submission to them" and accused the report of leaving out key details and evidence, including "documents, emails, and testimony that contradict its narrative."
About two-thirds of the state Assembly, including Democrats, have said they would impeach Cuomo if the governor won't resign. A simple majority vote is needed to impeach a governor.


View original Post